For corporations, social media has become a vital tool. However, social media management has become a particularly difficult undertaking that can take a long time to complete. Saving time on social media management is a critical issue if you want to achieve your objectives successfully and efficiently.
Social media is a never-ending discourse in progress. And keeping up with the millions of social posts, comments, and continuous discussions is becoming increasingly difficult.
Moreover, social media marketing is generally interwoven into many other marketing strategies of businesses. As a result, social media management will be even more time-consuming. It can feel like you're stuck in a hamster wheel trying to keep up with the never-ending activity on social media.
Here are the best time-saving social media management strategies to save your time while having some good results.
1. Stick to Your Social Media Strategy
Social media has tonnes of things that can distract you. Every second you glance at your social streams, there are so many things to see. Too much information can cause the brain to become overloaded, making it harder to focus on the critical tasks at hand.
Concentrate on your social media strategy to keep your mind on track. The secret to an efficient workday is to have a social media plan and a set of goals in place. Many outcomes are unsatisfactory because the tasks necessary to achieve the objectives are not properly carried out.
Your social media management will be guided by your social media strategy. Having a set of objectives in mind will assist you in focusing your thoughts on the proper things. This way, you can save significant time and effort.
2. Document Your Content Plan in Advance
You may save a lot of time by planning ahead and coming up with ideas for your foreseeable content needs. An editorial plan eliminates the guesswork involved in deciding what to post, where to post, and when to post.
When you have a social media strategy in place, you may plan out what kind of material you'll need to achieve your objectives, as well as what, where, and when to share.
With an editorial strategy in place, you'll have more time to create better content. When you have enough time to generate and produce your content base, you don't have to rush through it.
3. Reshare Other's Content
Another way to save time and money on content creation and production is to use this method. You can fill your social media platforms without mass-producing material by sharing valuable content from industry sites or other reliable third-party sources, as well as any other stuff your audience might be interested in.
Not only can resharing content save you time, but it will also aid in the development of relationships with influencers in your industry. You will instantly network with your sources if you share handpicked posts with @mentions. The @handle will alert them that their material has been shared. Everyone loves it when their work is appreciated and shared by others.
This will increase the possibility of them engaging with your information or sharing it with their communities.
Your social media streams will be fed with a steady stream of multi-variant content if you have the right content mix of original and curated content, as well as some personal stuff.
4. Repurpose Your Content
One of the most difficult things of content marketing and business communication is creating a steady stream of excellent content. Most content goes overlooked in the never-ending stream of social media updates. Focus on a strategy to repurpose your greatest content instead of creating and producing new content that will go to waste. Repurpose content that has performed well in the past to bring it back to life. You can make the most of your cornerstone content by updating and revising your evergreen content.
For example, if you have a well-performing blog with five tips, you can utilize it in five different posts during the month. This way, you can repurpose your other contents like videos, infographics, guides, etc. as well to make the social posts and meet your content requirement.
5. Bulk Content Creation
Don't stop at one post that has gotten your creative juices flowing. Continue to write high-quality material if you're already doing so. This will save you time in the long term because you won't be rushing to write material every day, and you'll be able to focus on real-time content and engage with your audience. Similarly, don't force it if you're experiencing writer's block or a lousy content day. Quality is always over quantity.
6. Make and Follow a Social Media Calendar
You can schedule your posts for days, weeks, or months ahead of time using an editorial strategy and a social media calendar. A social media calendar can help you keep track of what you should post when you should post it, and where you should post it. It will be much easier to plan your daily work routine and stay focused and organized if you stick to a set timetable.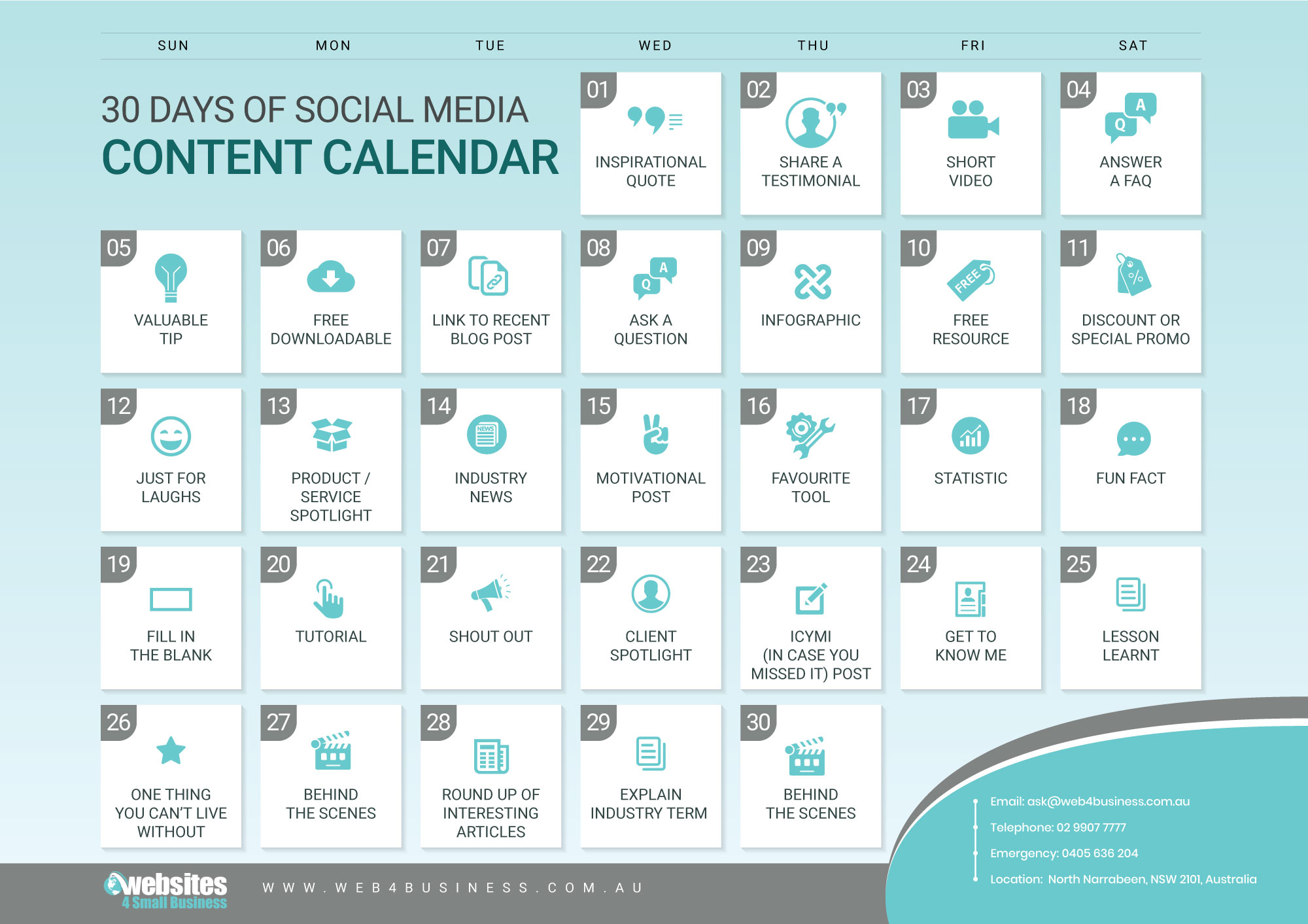 7. Have a Scheduled To-do Daily
It will be easier for you to stay focused and organized if you set aside a certain time window each day to complete specific social media tasks.
For example, watch all of your social media channels for 10-15 minutes each morning and another 10-15 minutes each afternoon. Maintaining a set time period for organizing responses and updates will allow you to stay on top of your social media strategies without being distracted throughout the day.
It will be much easier to plan your daily work routine and keep focused and organized if you have a set schedule for your social media responsibilities.
8. Employ Automation Tools
Scheduling content with the use of a social media automation tool and a social media calendar will help you automate various tasks related to posting and seeding your content on social media. Social media tools make it easier by allowing you to edit, schedule, repeat, and curate material across all of your social media accounts in one spot. They spare you the trouble of having to manage your accounts on each social media platform separately.
Social media automation will make it easier for you to plan and schedule your social media posts ahead of time, then forget about them so you can focus on other things.
Automatically scheduling your social media posts ensures that your content is posted at the proper moment and reaches the relevant audience. You won't have to worry about what to post, when to post it or where to post it anymore.
You may schedule your social media posts to get live automatically at the ideal times for each network and community by using a distinct time schedule for each social media network.
Conclusion
Social media management can easily consume a lot of time. Focusing on a social media strategy and sticking to an editorial calendar will help you plan ahead and stay organized. A social media calendar aids in the planning and organization of content for your various social media profiles. Finally, automating your social media feeds can save you time from your everyday tasks and manually populating your feeds. Following these tactics will help you save a significant amount of time when it comes to managing your social media platforms.
You can also hire a social media marketing agency to handle your social media marketing, and you use your complete time for your other business tasks. An expert can surely deliver you fruitful results. So, DIY or hire an expert according to your time availability.